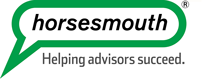 21 West 38th Street, 14th Floor, New York, NY 10018
Phone: (888) 336-6884 ext.1 www.horsesmouth.com
Attend our Free Webinar...
17+ Killer Marketing Ideas for 2017
Wednesday, January 18th, at 4 p.m. ET/1 p.m. PT
Put the 'new' in New Year with this look at 17+ marketing ideas

—

both online and off

—

that will get you noticed and remembered by clients, prospects, referrals and COIs.
Attend this free webinar and discover:
4 headwinds that could trip up your marketing in 2017
3 easy website tips for generating leads
3 key pain points clients want you to discuss (that you're not!)
Why you need a digital strategy
How to set the stage for your pitch
3 communication ideas to keep you top-of-mind
And more…
New Year. New president. New markets… Same old marketing?
Add some 'newness' to your year with some fresh marketing ideas that not only work, but that you can get excited about!
Join us Wednesday, Jan. 18th at 4 pm ET/1 pm PT where we will be reviewing 17 ways to amp up your marketing in 2017.
We're looking at ideas… campaigns… technology… tools… anything that can expand your market inexpensively and quickly. Some ideas are strategic, most are tactical, some are fun, and all can be implemented quickly so you'll start seeing results in the first quarter.
Expert Presenter: Wendi Webb, MBA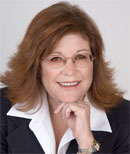 Wendi Webb, MBA, is Director of the Advisor/Client Marketing programs and has been marketing to lawyers, CPAs, and high net worth investors for the last 20 years. Before joining Horsesmouth, she was the marketing director for a financial advisory business where her sole purpose was to get the founders of the firm in front of warm, qualified prospects. She has written, designed and developed almost every kind of marketing deliverable from workshops, seminars, cruises, sales letters, brochures, press releases, radio, direct mail and direct referral campaigns.
Don't miss this important webinar on fall marketing ideas. Register below.
Questions? Call 1-888-336-6884 ext. 1