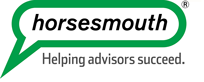 Attend Our Free Webinar...
2021 Killer Marketing Ideas and Trends
Thursday, December 17 at 4:00 pm ET/1:00 pm PT
Put the 'new' in New Year with this look at new marketing ideas—both online and off—that will get you noticed and remembered by clients, prospects, referrals and COIs.
Attend this FREE webinar and discover:
4 headwinds that could trip up your marketing in 2021
3 easy website tips for generating leads
3 key pain points clients want you to discuss (that you're not!)
Why you need a digital strategy
How to set the stage for your pitch
3 communication ideas to keep you top-of-mind
And more…
New Year. New markets… Same old marketing?
Add some 'newness' to your year with some fresh marketing ideas that not only work, but that you can get excited about!
Join us Thursday, December 17 at 4 pm ET/1 pm PT where we will be reviewing ways to amp up your marketing for 2021.
We're looking at ideas… campaigns… technology… tools… anything that can expand your market inexpensively and quickly. Some ideas are strategic, most are tactical, some are fun, and all can be implemented quickly so you'll start seeing results in the first quarter.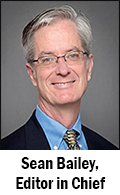 Expert Presenter: Sean M. Bailey
Sean M. Bailey is the Editor In Chief of Horsesmouth. Over the last 20 years, Sean has interviewed hundreds of advisors about "what's working" in their efforts to grow their businesses. The Financial Educator Marketing Workshop grew out of those conversations and the realization that advisors need help turning their technical knowledge about helping clients into a marketing approach that will help them help more people and grow their businesses.
Don't miss this "2021 Killer Marketing Ideas and Trends" webinar. Register below.
Questions? Call 1-888-336-6884 ext. 1