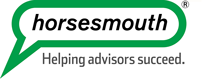 Attend Our Free Coaching Webinar
Client Service: Building a Client Service Model that Goes Beyond the Clichés
Wednesday, October 24th, at 4:00-4:45 p.m. ET/1:00-1:45 p.m. PT
How often do you hear other advisors talk about their client service and how it's a critical part of their value proposition?
Yet, between you and me, when you see these same examples of client service that the advisor is boasting about do you wonder, "Where's the beef?"
Question: Are you tired of the clichés when it comes to providing client service? Are you interested to go beyond the platitudes and create a level of client service that is distinctive, personal, and memorable…that your clients will truly appreciate, and value, and even rave about?
Announcing a new Horsesmouth Coaching Group: Client Service…Building a Client Service Model that Goes Beyond the Clichés
In this coaching group, you can expect the following:
You'll start with the current reality: What does your client service model look like today?

What do your clients truly value and appreciate about your client service? Do you know? Have you asked them?

As a group, we will research the "gold standards" of companies, within and without of financial services, which have built their reputation on providing excellent client service.

What is "Ritz Carlton" service anyway?
Do I want this as my model?
If so, how could I (and my team) mimic this?
How could I (and my team) go beyond this?

We will examine the expectations, needs, concerns, and desires of your clients…especially your clients who are within a niche. From a service expectation, what do they want and need? What could you provide that would be so unique that it would actually fulfill the definition of being "unique"?
We'll dive into the 20 years of Horsesmouth archives, and look for real-life examples of financial advisors who are delivering exceptional client service.
You will be asked to brainstorm your own vision of client service: If nothing could block you, what type of client service would you (and your team) like to provide your clients?
If you do segment your levels of client service now, we'll re-examine the various tiers and ask the question: How could these be still better?
The outcome from this coaching group with a clearly-documented outline of the exceptional and uncommon client service that you, and your team, would like to provide…and a plan to do so.
Finally, this Horsesmouth Coaching Group will expect your full engagement. Every member will be expected to contribute and share. This group is not for onlookers. Also...at the completion of the group, we will assemble and distribute a complete summary of everything that was researched and discussed.
Full Disclosure: The objective of this webinar is two-fold.
As may be obvious, this is a marketing webinar. We want to attract advisors who are committed to their growth, committed to helping their clients, and who want to join a coaching group of like-minded financial advisors.
Additionally, the webinar will be a full-throated discussion of how successful advisors can provide distinct client service. We trust that you will takeaway some important insights from this discussion.
Interested? Join us on October 24th from 4:00-4:45 p.m. ET/1:00-1:45 p.m. PT to learn more.
With 30+ coaching groups completed, we can report that most of the participating advisors are meeting, and exceeding, the goals they've set for themselves.
One of our foundational beliefs at Horsesmouth is that, within all of us are the seeds of greatness. If you're curious to see how Horsesmouth Group Coaching can guide you to achieve even greater accomplishments, sign up for this webinar today.
Expert Presenter:
Chris Holman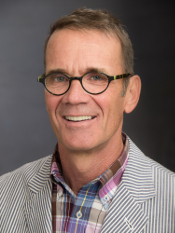 Chris Holman, a Horsesmouth Executive Coach, leads the coaching groups. Chris began his career with EF Hutton as a financial advisor, has 36 years experience in financial services and counts more than 2000+ advisors and advisory teams as his coaching clients. He is a credentialed member of the International Coach Federation and specializes in guiding advisors to create their own success and greatness.
Don't miss this important webinar! Register below.
Questions? Call 1-888-336-6884 ext. 1