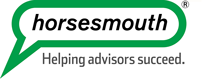 21 West 38th Street, 14th Floor, New York, NY 10018
Phone: (888) 336-6884 ext.1 www.horsesmouth.com
Attend our Free Webinar
Retirement Planning Under the Tax Cuts and Jobs Act: What You Need to Know
Tuesday, June 19, 2018 at 4:00 pm ET / 1:00 pm PT
The new tax code will dramatically shake up your clients' financial plans, savings plans, taxes, and investment portfolios.
Join Jeff Levine, Savvy IRA subject matter expert and president of Fully Vested Advice, Inc., as he delivers this briefing on the various bon bons and bombshells in the new legislation including:
Maximizing the efficiency of post-TCJA Roth IRA conversions
The TCJA's impact on the "side-effects" of IRA distributions
Why leaving an IRA to a young grandchild is not as beneficial as in the past
How retirement plan contributions and distributions impact the new 20% pass-through deduction
A fresh look at NUA in the post-TCJA world.
Expert Presenter: Jeffrey Levine, CPA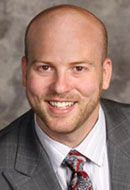 Jeffrey Levine, CPA/PFS, CFP, is an accomplished writer and go-to industry source on the best practices and dangerous pitfalls involving the complex world of IRAs and other retirement accounts. He is a contributing author to the 2012 edition of The Retirement Savings Time Bomb… And How To Defuse It and is a regular contributor to various industry publications. Jeffrey has been quoted in numerous publications throughout the country, including the New York Times, San Francisco Chronicle, Kiplinger's Retirement Report and The Wall Street Journal.
Jeffrey has helped educate thousands of Financial Advisors, CPAs, Attorneys and consumers on IRA tax and estate planning strategies. He is a presenter for national conferences, CPA continuing education programs, web-based conferences and client seminars
Don't miss this important webinar. Register below.
Questions? Call 1-888-336-6884 ext. 1