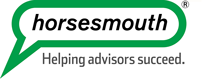 21 West 38th Street, 14th Floor, New York, NY 10018
Phone: (888) 336-6884 ext.1 www.horsesmouth.com
Attend our Free Webinar
Financial Advisors' Video Marketing Secrets Revealed
Tuesday, August 15, 2017 2:00 pm ET / 11:00 am PT
Sometimes it's overwhelming…
There's so much to learn to market your practice on the internet. And just when you feel like you're starting to understand digital marketing, there's more to learn, like video.
We believe that digital marketing strategies, including video, are a game changer for how financial advisors attract new clients. So, we found a resource for you to help you get up to speed quickly and easily.
Jill Addison, author of Financial Advisor's 7 Steps to Video Marketing Success offers insights into a video marketing approach that's customized for financial advisors like you. In this webcast, she'll discuss strategies that you can implement in a turnkey way that won't take you away from what you really want to be doing: helping your clients live their dreams through your exceptional financial planning services.
You Will Discover:
The best and most efficient ways to use video content to get new clients and referrals
WHY video is working so well, in case you're one of the few who are still skeptical about video (and why it's a must to leverage video marketing in 2017 and beyond)
How video accelerates every other marketing strategy you have
How an online presence moves people several steps along in your sales process before you ever even talk with them in person
An easy way to get testimonial type credibility that is compliance friendly
How your videos pre-dispose your ideal prospects to become your clients before you ever meet with them
One secret that makes it impossible for your clients NOT to refer you
Bonus: Register today and receive a free PDF copy of Jill's book, Financial Advisor's 7 Steps to Video Marketing Success
Expert Presenter: Jill Addison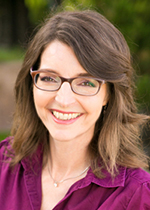 For over a decade, Jill Addison has immersed herself in all aspects of video production and digital media marketing, blending creativity with strategic thinking to introduce a variety of valuable products and services. She is the author of Financial Advisor's 7 Steps to Video Marketing Success and her portfolio includes a diverse range of projects such as a full-length feature film, online marketing videos, short dramatic films, nationally broadcast infomercials, and instructional exercise videos. Addison launched FA Client Machine, a digital media marketing company that assists financial advisors with implementing contemporary digital marketing strategies.
Prior to launching FA Client Machine, Addison developed a reputation for providing superior digital media marketing services and turnkey video packages widely used by financial advisors and business owners in a variety of industries. As her reputation and business grew, she introduced new products like her Whiteboard Video Packages that streamlined video marketing and made it easier for her clients to produce effective, engaging content. These invaluable video packages gained the attention of many notable financial experts including veteran James Stewart, CFP® , who worked with Addison to co-create the Turnkey Video System that became the basis for FA Client Machine.
Addison graduated from Kansas State University and after living in two beautiful spots (Boulder, CO and San Clemente, CA) now lives in San Diego with her husband Eric, who founded his own video production company in 2003 (www.100AcreFilms.com). She served as a full-time staff member with a Christian outreach for 13 years, culminating in her work as a Producer on the feature film Magdalena. Magdalena has now been translated into over 100 languages and seen by millions of people around the world. After traveling to 24 countries, Addison continues to have a burning desire to make her life count through philanthropy. Jill and her husband recently welcomed twins Joseph and Sophia, born on March 16, 2017, and she is enjoying her new role as a mother.
Don't miss this important webinar on Financial Advisors' Video Marketing Secrets. Register below.
Questions? Call 1-888-336-6884 ext. 1