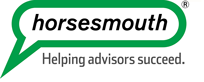 Attend our Free Webinar...
Bust-Through Marketing for a Great Year-End
Tuesday, August 11 at 4 p.m. ET/1 p.m. PT
Have you planned your big fall push yet?
One way to really enjoy your summer is to have your fall marketing plan all ready to go so that after Labor Day—you'll know exactly what to do to achieve maximum prospecting potential.
You don't want to waste September planning and preparing. No, you want to harness all that back-to-school, back-to-work energy that drives prospects to settle in and prepare for their own great year-end.
So start the season with a plan! Sign up now for our webinar where we will discuss super easy marketing ideas that you can do on your own in an afternoon. Best of all, these simple ideas bring in business and set appointments early in the fall so you can bust your way into a stellar 2021!
These easy and compelling ideas will grow your marketing list and get you in front of enthusiastic prospects come September and October. COIs, too!
Expert Presenter: Sean M. Bailey

Sean M. Bailey is the Editor in Chief of Horsesmouth. Over the last 19 years, Sean has interviewed hundreds of advisors about "What's Working" in their efforts to grow their businesses. The Financial Educator Marketing Workshop grew out of those conversations and the realization that advisors need help turning their technical knowledge about helping clients into a marketing approach that will help them help more people and grow their businesses.
Don't miss this important webinar on fall marketing ideas. Register below.
Questions? Call 1-888-336-6884 ext. 1