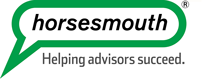 21 West 38th Street, 14th Floor, New York, NY 10018
Phone: (888) 336-6884 ext.1 www.horsesmouth.com
Attend our Free Webinar
Want to Boost Your Revenues by 47% in 2018? Don't Miss This Webinar…
2018 Business Plan Builder Kick-Off: Getting Started
Wednesday, January 17 at 4:00 pm ET / 1:00 pm PT
According to the latest statistics, 56% of financial advisory practices in the U.S. have a documented business plan.
And those practices that DO have a documented business plan, experience, on average, a 47% increase in revenue as compared to those that DON'T [1].
For a business plan to be useful and effective, it should have 4 elements:
Clearly-stated goals, which need to be measureable
Strategies to achieve the stated goals
Accountabilities for those persons responsible to meet the respective targets,
Time frames for the goals to be implemented and achieved
Get Started Now! Sign up for this webinar
In this webinar, you will learn:
How/Why advisors with business plans have much greater success than those who don't.
How a business plan is a major source of strength when the markets and the economy aren't performing,
How a business plan compels you to think ON your business, (Eisenhower has said, "In preparing for battle, plans are worthless…but planning is indispensable.")
How creating and updating your business plan takes LESS TIME than you might think.
[1] As surveyed by Business Health, a Sydney-based consultant to advisory practices world-wide.
Get your planning started. Join us on Jan. 17 at 4 PM Easter to learn more
Expert Presenters: Sean Bailey and Chris Holman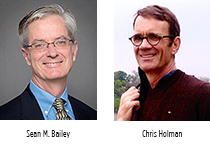 Sean M. Bailey is the editor in chief of Horsesmouth. Over the last 18 years, Sean has interviewed hundreds of advisors about "what's working" in their efforts to grow their businesses. The Financial Educator Marketing Workshop grew out of those conversations and the realization that advisors need help turning their technical knowledge about helping clients into a marketing approach that will help them help more people and grow their businesses.
Chris Holman, a Horsesmouth Executive Coach, leads the coaching groups. Chris began his career with EF Hutton, has 35 years experience in financial services and counts more than 1000 advisors and advisory teams as his clients. He is a credentialed member of the International Coach Federation and specializes in guiding advisors to create their own success and greatness.
Don't miss this 2018 Business Plan Builder Kick-Off: Getting Started webinar. Register below.
Questions? Call 1-888-336-6884 ext. 1