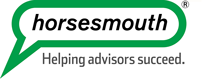 Attend Our Free Webinar
Break the 'No Biz Plan' Cycle in 2019
Wednesday, December 5 at 4:00 pm ET / 1:00 pm PT
Do you run your business with no annual business plan and no marketing plan? Two in three advisors don't plan. The third that do consistently enjoys new asset growth year in
Are you ready to break the 'no biz plan' cycle and put up rewarding and satisfying results in 2019?
You could be achieving a lot more. Studies show that 70% of elite advisors have a formal business and marketing plan. And that helps them make more money—advisors with a business plan pull in 47% more revenue.
In this free webinar, we will step you through the key parts of creating a business and marketing plan for 2019. We'll cover
How a business plan can bring you more clients, more money, and more success
Case studies with advisors finding great success by creating a business plan each and every year
How to analyze past years to create a better business future
A system for achieving your 2019 goal
How to ensure you stay on track executing the plan throughout 2019
Expert Presenters: Sean Bailey, Chris Holman and Devin Kropp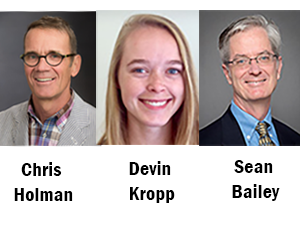 Sean M. Bailey is the Editor in Chief of Horsesmouth. Over the last 18 years, Sean has interviewed and worked with hundreds of advisors in their efforts to grow their businesses. Get It Done Now Biz Plan/Marketing Workshop grew out of those conversations and the realization that advisors need help turning their technical knowledge about helping clients into a marketing approach that will help them help more people.
Chris Holman is a Horsesmouth Executive Coach, and leads the coaching groups. Chris began his career with EF Hutton as a financial advisor, has 36 years experience in financial services and counts more than 2000+ advisors and advisory teams as his coaching clients. He is a credentialed member of the International Coach Federation and specializes in guiding advisors to create their own success and greatness.
Devin Kropp is an Associate Editor at Horsesmouth. She works closely on Horsesmouth's Advisor/Client and Advisor/CPA programs helping advisors develop marketing strategies and tactics to grow their business. She also leads Horsesmouth's Digital Marketing Program assisting in their social media strategy including Facebook ads.
Don't miss this Break the 'No Biz Plan' Cycle in 2019 webinar. Register below.
Questions? Call 1-888-336-6884 ext. 1