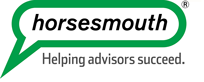 Attend our Free Webinar
5 Winning Strategies You Can Use With Your Clients to Cut the Cost of College
Thursday, March 4 at 4:00 p.m. ET / 1:00 p.m. PT
Paying for college is the second biggest expense in the lives of millions of parents. Most financial advisors, however, know little if anything about how to help their clients shrink their college costs.
In our special webinar, Lynn O'Shaughnessy, a nationally recognized college expert, will share some simple yet powerful ways to make college more affordable. Incorporating these actionable items into your practice can make you a rock star to your clients (parents of teenagers and grandparents), as well as boost your chances of attracting prospects.
In a one-hour webinar, here are some of the action items that you'll encounter:
Discover a simple online tool that will answer an extremely common question that affluent parents ask: Will I qualify for financial aid? And then learn what parents should do when they have the answer.
Learn how to help your clients and prospects determine the real (as opposed to sticker) price of a college before their children apply and why this may save them tens of thousands of dollars.
Learn where the best college values are including which kind of schools give money to high-income students and which don't.
Learn how investments impact financial aid. Even affluent parents stew about this one – often unnecessarily - and you'll learn how to ease their minds.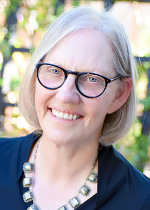 Expert Presenter: Lynn O'Shaughnessy
Lynn O'Shaughnessy is a nationally recognized expert in helping families plan how they will fund their children's college education. She is the author of the Amazon bestseller The College Solution: A Guide for Everyone Looking for the Right School at the Right Price.
Don't miss this important webinar. Register below!
Questions? Call 1-888-336-6884 ext. 1