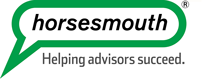 Attend Our Free Coaching Webinar
The Complaint Clinic: How to Stop Complaining, and Start Creating
Wednesday, March 13th, at 4:00-5:00 p.m. ET/1:00-2:00 p.m. PT
Studies show that some of us complain a lot…as much as 50-100 times a day.
When we complain, we release pent-up energy. That might be good, yet here's the problem with complaining. The energy is released sideways. It replaces productive engagement. It avoids having the direct conversations to address the underlying problem.
Do you have a nagging complaint(s) that lingers and lingers? Or do you work with a colleague or client who complains frequently? Would you like to complain less and/or learn how to work with the "chronic complainers" in your life?
Note: This is a webinar that will address complaining on a personal level, but NOT the customer complaints that might arise in the course of business.
Here's what we'll cover in the webinar:
The most common sources of complaints and how to recognize them.
How complaining self-sabotages yourself.
How/why complaining rewires the brain for negativity.
Why complaining can make you fat.
How to recognize that the act of complaining is a warning sign that something wrong is happening, and that you aren't powerless to do something about it.
How to flip the energy of a complaint around, and turn it into a solution.
5 ways to deal with a "chronic complainer".
How to get positivity from negative people
And much more…
Expert Presenter:
Chris Holman PCC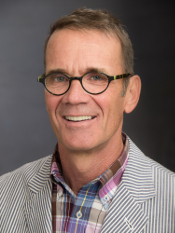 Chris Holman PCC is an executive coach with Horsesmouth. He began his career in financial services as a stockbroker with EF Hutton in 1982. He is a credentialed coach with the International Coach Federation, and has coached 2000+ financial advisors over the past twelve years.
Interested? Join us on March 13, 2019 at 4 PM Eastern to learn more.
Don't miss this important webinar! Register below.
Questions? Call 1-888-336-6884 ext. 1