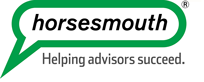 Attend This Free Webinar
The Case for Advisors Becoming Cybersecurity Guides
Join us on Tuesday, September 29 at 4 p.m. ET/1 p.m. PT
The cybersecurity threat you and your clients face continues to grow. A decade ago, it was just our computers. Then it spread to our business networks. Now, it's on smartphones.
Before long, analysts predict that our homes, even our cars, will be targeted for nefarious penetration by hackers and identity thieves.
So, what professional in modern life should be the person offering the public guidance and encouragement to take common sense steps to guard against the cybersecurity threat?
We think it should be you, the financial advisor. In this session, learn:
Why being your clients' "hero" on cybersecurity makes smart business sense.
What key ideas you should convey to clients to hack-proof their identities.
Why identity protection schemes promoted by LifeLock and other credit bureaus are wasting your clients' money.
How to help business owners protect against the CEO scam and other corporate vulnerabilities.
What everyone should watch out for to keep their smart phones safe.
People and businesses can vastly improve their cybersecurity with just a small amount of knowledge and action. Being an informed cybersecurity guide doesn't mean you need to be IT professional. You just need to know a few important concepts and rules to follow and a commitment to help people.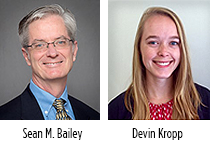 It's imperative you engage your clients immediately about cybersecurity and do your best to help them boost their safety!
Join Editor in Chief, Sean M. Bailey and Assistant Editor, Devin Kropp, the authors of Hack Proof Your Life Now! and the creators of Savvy Cybersecurity for this indispensable cybersecurity webinar.
Don't miss this important webinar. Register below.
Questions? Call 1-888-336-6884 ext. 1