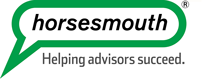 21 West 38th Street, 14th Floor, New York, NY 10018
Phone: (888) 336-6884 ext.1 www.horsesmouth.com
Attend our Free Webinar...
5 Cybersecurity Threats Every Business Faces
Wednesday, July 26, at 2 p.m. ET/11 a.m. PT
Imagine your company accidently wires $100,000 to a hacker, thinking it was a normal business transaction. It happens quite frequently and the FBI says it's a top threat faced by all businesses.
Keeping any business safe from hackers and scams involves knowledge of the threats and specific actions to boost security. Find out what you need to know and learn about how you can help business leaders in your community protect themselves, their customers, and their companies from the ever-growing cybersecurity threat faced by businesses.
Don't miss this important webinar on improving cybersecurity practices.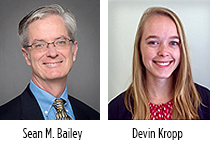 Expert Presenters:
Editor in Chief, Sean M. Bailey and Assistant Editor, Devin Kropp are the authors of Hack Proof Your Life Now! and the creators of Savvy Cybersecurity.
Don't miss this important webinar. Register below.
Questions? Call 1-888-336-6884 ext. 1