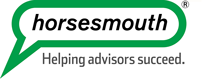 Attend "Hack-Proof Your Clients: Three-Part Webinar Series"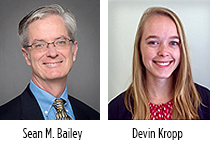 It's imperative you engage your clients immediately about cybersecurity and do your best to help them boost their safety!
Join Editor in Chief, Sean M. Bailey and Assistant Editor, Devin Kropp, the authors of Hack Proof Your Life Now! and the creators of Savvy Cybersecurity for this important 3-part series on cybersecurity.
Part 1
The Case for Becoming a Cybersecurity Guide (Click here for replay link)
The cybersecurity threat you and your clients face continues to grow. A decade ago, it was just our computers. Then it spread to our business networks. Now, it's on smartphones.
Before long, analysts predict that our homes, even our cars, will be targeted for nefarious penetration by hackers and identity thieves.
So, what professional in modern life should be the person offering the public guidance and encouragement to take common sense steps to guard against the cybersecurity threat?
We think it should be you, the financial advisor. In this session, learn:
Why being your clients' "hero" on cybersecurity makes smart business sense.
What key ideas you should convey to clients to hack-proof their identities.
Why identity protection schemes promoted by LifeLock and other credit bureaus are wasting your clients' money.
How to help business owners protect against the CEO scam and other corporate vulnerabilities.
What everyone should watch out for to keep their smart phones safe.
People and businesses can vastly improve their cybersecurity with just a small amount of knowledge and action. Being an informed cybersecurity guide doesn't mean you need to be IT professional. You just need to know a few important concepts and rules to follow and a commitment to help people.
Part 2
Hack-Proof Your Smartphone—Cybersecurity
Monday, November 18th, at 4:00 p.m. ET/ 1:00 p.m. PT
For many, our smartphones have become the digital nerve center of our business and private lives. But many people don't take the necessary cybersecurity precautions needed to safely protect them from being hacked.
Join your Hack-Proof Guides Sean M. Bailey and Devin Kropp, authors of Hack-Proof Your Life Now! The New Cybersecurity Rules, for a briefing on key actions you need to take to boost your smartphone security. Plus, Sean and Devin will answer your cybersecurity questions in our CyberFAQ segment in the last half of the webinar. Register today and send us your top cybersecurity question (just send your questions to hackproof@horsesmouth.com after you sign-up for the webinar).
Part 3
Will Hackers Scam Your Business? 5 Things All Business Owners Needs to Know About Cybersecurity
Thursday, December 12th, at 4:00 p.m. ET/ 1:00 p.m. PT
Sixty-percent of small/medium-sized enterprises go out of business within six months of suffering a cybersecurity incident. Business owners are concerned about their cybersecurity practices, but many do not have the resources or knowledge to better protect their business and employees. You can help them on the right cybersecurity path by learning simple cybersecurity actions all businesses should be taking.
Join us for this webinar to learn:
Three business areas that must be secured from hackers
Five types of CEO Scams and how to prevent them The best way to protect a company from a ransomware attack Tips for employee training
And more
Don't miss these important webinars. Register below.
Questions? Call 1-888-336-6884 ext. 1