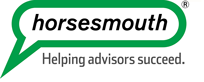 Attend Our Free Webinar
Your Superpower—Finding Your Unique Edge
Tuesday, March 9 at 4:00 pm ET / 1:00 pm PT
There are so many advisors out there. What makes you special, unique, and attractive to clients? Hint… it's not your ability to asset allocate better than the next person. Being able to identify your superpower is key to help you stand out from the crowd, build a unique marketing message, and build an extraordinary business.
Clients are no longer compelled to work with advisors who are physically close now that video conferencing has become so mainstream. Which means it's more important than before to stand out from your competitors. If you've ever felt it was a challenge to differentiate yourself from the competition… identifying your superpower will change everything.
Everyone has a superpower. What's yours? When you become clear about what you do better than almost every other advisor you'll have identified one of the most important ways to communicate with clients and prospects.
Join Ellen Rogin, CPA, CFP® as she walks you through the process to determine your superpower and how to use this to grow your practice.
What you'll learn:
What is a business superpower
How to identify a superpower that sets you apart from the rest
How to use your superpower to grow your practice
Questions? Call 1-888-336-6884 ext. 1