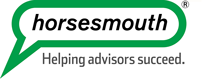 21 West 38th Street, 14th Floor, New York, NY 10018
Phone: (888) 336-6884 ext.1 www.horsesmouth.com
Attend our Free Webinar
5 Keys to Profitable Expertise Marketing: The Financial Educator Opportunity
Tuesday, December 12 at 4:00 pm ET / 1:00 pm PT
While clients want help making important decisions about their plans and their investments, they also want something else: education. A recent industry survey showed that three-fourths of advisors' clients expect their advisor to educate them.
The truth is the most successful advisors—those growing their businesses at record paces—typically have positioned themselves as financial educators.
In this webinar, you'll learn:
The chief attributes of successful financial educators
The one-question every Financial Educator must address before starting
The kinds of growth financial educators experience
How to use education as a door opener with strategic allies
The top options to pursue in 2018
Interested? Join us on December 12th, 2017 at 4 PM Eastern to learn more.
Expert Presenter: Sean Bailey

Sean M. Bailey is the editor in chief of Horsesmouth. Over the last 18 years, Sean has interviewed hundreds of advisors about "what's working" in their efforts to grow their businesses. The Financial Educator Marketing Workshop grew out of those conversations and the realization that advisors need help turning their technical knowledge about helping clients into a marketing approach that will help them help more people and grow their businesses.
Don't miss this 5 Keys to Profitable Expertise Marketing: The Financial Educator Opportunity webinar. Register below.
Questions? Call 1-888-336-6884 ext. 1