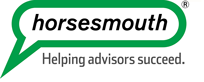 Attend Our Free Coaching Webinar
The Ulysses S. Grant Leadership Coaching Group (and Book Club)
Wednesday, July 10th, at 4:00-5:00 p.m. ET/1:00-2:00 p.m. PT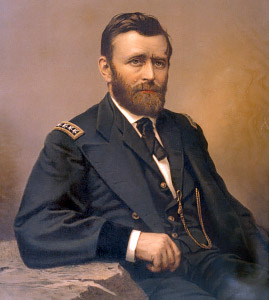 Ulysses S. Grant has long been misunderstood. For years, he has been portrayed in misleading caricature: a chronic loser, an inept businessman, a corrupt president, a brutal general, and a hopeless drunk.
More recently, Grant's standing has risen sharply. For example, some military historians believe that Grant understood, far better than Lee, some of the most critical strategic interconnections within the Civil War. Also, Grant's personal integrity and far-sightedness on race has stood the test of time. Beyond this, Grant's leadership and compassion was an essential factor that brought the nation together following a brutal conflict where brothers fought brothers.
What's a "leadership coaching group and book club"? Chris Holman, Horsesmouth executive coach, has read 13 biographies on Grant, including his autobiography, The Complete Memoirs of Ulysses S. Grant. In this unique coaching and study group, he will curate select readings about Grant's life, and use them as inspirational leadership examples and lessons.
Specifically, the Ulysses S. Grant Leadership Coaching Group will focus on the 6 areas of leadership below:
How to make decisions. One of Grant's most appreciated qualities was his decisiveness. He understood that making a wrong decision was bad, but often delaying the decision altogether was much worse. He said, "In war anything is better than indecision."
How to remain composed under pressure. When the heat of battle was on, Grant could remain calm and his thinking remained lucid. Lincoln was frustrated by most of the Union Generals, but not Grant. Lincoln commented: "The great thing about Grant is his perfect coolness and consistency of purpose…he is not easily excited, and he has the grit of a bulldog."
Focus on what you can control. In the early years of the Civil War, General Lee scored a string of Confederate victories and he took on a mystique of invulnerability. Grant was always protesting against this tendency. When discussing Lee with his men he said, "some of you always seem to think he is suddenly going to turn a double somersault and land on our rear and both of our flanks at the same time. Go back to your command and try to think what we are going to do ourselves, instead of what Lee is going to do." He wanted to eliminate the defeatist mentality that had seeped into his officers and get them thinking confidently about winning the war.
How to be fully accountable. Grant never blamed others. If there was a mistake or things didn't go well, Grant always took responsibility. In a famous dispatch to Lincoln during the war he wrote; "Should my success be less than I desire…the least I can say is, the fault is not with you." This is a far cry from the previous Union Generals who were always complaining to Lincoln they didn't have enough troops or supplies, and every defeat was attributed to some problem or scapegoat in Washington.
How to think strategically. Grant could look beyond the current battle or campaign, and devise a strategy to win a decisive victory in an entire theater of war. To do this he had to project into the mind of his adversary and predict how they were going to react. He also understood the value of logistics and supplies. Grant would often gain the advantage by cleverly sustaining and supplying his Army as it moved quickly across varied terrain to gain an upper hand. These movements would surprise the enemy and put them in a compromising position.
Living your life courageously. In the last fifteen months of his life, Grant lost his entire life's savings…and regained it and then some as a result of completing his personal memoirs under the support and guidance of Mark Twain…all the while fighting the debilitating effects from throat cancer, which would ultimately claim his life.
Advisor Benefits. At this point, you might be interested in Ulysses S. Grant's story, yet you're asking, "But, what's in it for me?" Check out the questions below. If you enjoy thinking about these six inquiries, you'll most likely enjoy this webinar.
What do you know about how you make decisions, and what would you like to change or improve in your decision-making process?
What stressors are you experiencing today, and how might you be better in your response to them?
How would you like to more confidently and proactively focus on the factors that you can control?
Are there areas in your life where you're looking for excuses and scapegoats, and how could you be more fully accountable to complete what you'd like to achieve?
How and when do you think strategically about your business, your life, and what you want to accomplish?
Where in your life are you playing it "too safe", and what is one example of a courageous action that you'd like to take in the future?
Full Disclosure: Although this webinar will stand on its own feet as educational and interesting, the ultimate intent is to assemble a group of advisors who want to be inspired and informed by the examples within Ulysses Grant's remarkable life. As such, there will be a selling and marketing component to the webinar that will go beyond the instructive component.
Interested? Join us on July 10th, 2019 at 4 PM Eastern to learn more.
Expert Presenter: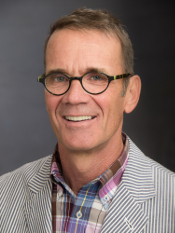 Chris Holman PCC
Chris Holman, a Horsesmouth Executive Coach, leads the coaching groups. Chris began his career with EF Hutton, has 38 years experience in financial services and counts more than 2000 advisors and advisory teams as his clients. He is a credentialed member of the International Coach Federation and specializes in guiding advisors to create their own success and greatness.
Don't miss this important webinar! Register below.
Questions? Call 1-888-336-6884 ext. 1