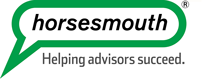 21 West 38th Street, 14th Floor, New York, NY 10018
Phone: (888) 336-6884 ext.1 www.horsesmouth.com
New Horsesmouth Coaching Group:
Attend our Free Webinar...
How to Grow Your AUM by Consolidating Clients' Multiple Accounts
Tuesday, March 20th, at 4:00-4:45 p.m. ET/1:00-1:45 p.m. PT
Very likely, the quickest way for you to increase your AUM is by consolidating the multiple financial accounts of your clients. Yet, this is often easier said than done. In this Horsesmouth Coaching Group, we'll help you create a 6-Step Asset Accumulation Process that focuses your efforts, and builds AUM fast!
In this coaching group, you will learn to:
Identify all client assets held away from you,
Engage your clients in direct and honest conversations,
Explore and articulate investment risks,
Use curiosity to gently disturb your clients' assumptions and misbeliefs,
Reduce fear by building trust,
Organize your clients' complicated and busy financial lives.
Of course, some of your clients will have rational and sound reasons for their multiple financial accounts. This is their choice. Yet, some/many of your clients will NOT have the best reasons for having their assets spread all over the place. These include:
Bogus diversification. Some clients have a misplaced belief that multiple financial accounts is a proper form of asset allocation,
Busy-ness. Clients with a history of job mobility may have multiple 401(k) balances in different company plans and have never taken the time to consolidate their accounts into one place.
With some validity, clients who are concerned about potential fraud may not have allowed themselves to build a trusting relationship with one single financial advisor.
Many of your clients are disorganized, plain and simple. Helping them get organized by consolidating financial accounts is of great value, in and of itself.
The two primary goals of this Horsesmouth Coaching group are to:
Help you identify those clients with numerous financial accounts, who do NOT have good reasons for doing so…and,
Guide you to design a process for capturing these assets.
Engaging Your Clients in Conversation
Not all of your clients will want to consolidate their accounts with you. Some will. Some won't. (So what!) Yet, by engaging your clients in this conversation you'll very likely improve your relationship with them regardless of the outcome. This discussion by itself will get to the heart of their concerns, fears, and levels of trust. By engaging clients in a thoughtful, nonjudgmental, and direct manner…you set yourself up to reap dividends over the long term by establishing your deep understanding of the client, as well as your ability to recognize and discuss the many phases of risk.
As part of this coaching group, we'll give you the tools to have these conversations.
You'll develop your self-confidence in having these conversations through the following:
We'll give you research that supports the argument to consolidate accounts.
We'll help you sketch out these conversations beforehand.
We'll role-play these client conversations with practice and discussion.
You'll learn to deepen client relationships and trust regardless of the outcome of these conversations.
Overcoming Client Wariness
By their nature, many clients who have multiple accounts are more wary than the "average" client. When entering into a discussion with a wary client about consolidating their accounts with you, they might be thinking, "Well, of course he/she wants me to consolidate accounts. It's completely in his/her self-interest!"
With clients who might be thinking this, the key is to be honest, direct, and to highlight the benefits to them. These client benefits might include: more simplicity, greater control, and less risk.
In sum, your clients will value your ability to frame the argument as benefits to them…not you.
Full Disclosure: The objective of this webinar is two-fold. We will present the case for why you should consolidate your clients' multiple financial accounts. Yet ultimately, this is a marketing webinar. We want to attract advisors who are committed to their growth, committed to helping their clients, and who want to join a coaching group of like-minded financial advisors. If you know that you're not quite ready for Horsesmouth Group Coaching now and are still very interested in learning how to consolidate your clients' accounts, that's completely okay. Please join this webinar. We trust that you will takeaway some important insights from this discussion.
Interested? Join us on March 20th from 4:00-4:45 p.m. ET/1:00-1:45 p.m. PT to learn more.
With 28 coaching groups completed, we can report that most of the participating advisors are meeting, and exceeding, the goals they've set for themselves.
One of our foundational beliefs at Horsesmouth is that, within all of us are the seeds of greatness. If you're curious to see how Horsesmouth Group Coaching can guide you to achieve even greater accomplishments, sign up for this webinar today.
Expert Presenters:
Chris Holman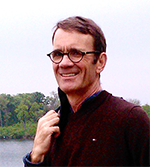 Chris Holman, a Horsesmouth Executive Coach, leads the coaching groups. Chris began his career with EF Hutton, has 35 years experience in financial services and counts more than 1000 advisors and advisory teams as his clients. He is a credentialed member of the International Coach Federation and specializes in guiding advisors to create their own success and greatness.
Don't miss this important webinar. Register below.
Questions? Call 1-888-336-6884 ext. 1