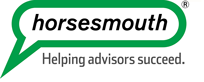 Attend our Free Lunch & Learn Webinar
Tiny Habits: The Small Changes that Change Everything
By BJ Fogg
Join us on Wednesday, January 22 at 1 p.m. ET/10 a.m. PT
In 1996, BJ Fogg was a graduate student at Stanford completing his doctoral thesis. As part of his studies, he authored a paper in a graduate marketing course that hypothesized how one day computers would influence attitudes and behavior.
In this paper, he invented a fictional character, "Sue," who aspired to get more fit. To help her in her quest, Fogg imagined a device that would
Speak to her doctor,
Have virtual characters,
Harness her community of friends for support,
And use digital technology to persuade her to be healthier and happier.
Fogg's hypothetical scenario was not well-received by the marketing professor…a person of sizable repute. His paper was given a "C-", with the remarks… "Totally unrealistic."
11 years later on June 27, 2007, and to great fanfare, Steve Jobs introduced the first iPhone.
This is just one reason why Fortune Magazine has referred to BJ Fogg as one of "10 new gurus you should know."
Today, BJ Fogg is all about positive behavior change.
And he's put the best of his thoughts into his brilliant new book: Tiny Habits: The Small Changes that Change Everything.
Praise for Tiny Habits by BJ Fogg:
"Deeply researched and highly practical, this book will be a valuable resource to anyone interested in changing their behavior (that is, all of us)."
-Gretchen Rubin, New York Times best selling author of The Happiness Project
"BJ Fogg's ideas on self-change are uniquely relevant, approachable, and powerful. I can't recommend this book highly enough."
-Ramit Sethi, New York Times best selling author of I Will Teach You to be Rich
"On the subject of Behavior Design, no one on earth could author a more informative and anticipated book than BJ Fogg"
-Robert Cialdini, New York Times best selling author of Influence
Who Can Use Tiny Habits?
Anyone really, but especially…
Financial advisors of any age who have struggled to change behavior, especially with habits related to health, stress, and relationships. This book is especially useful for those aged 50+ who may feel set in their ways.
Leaders who want their team members and employees to be more productive and successful, and employees who want to improve their performance for promotion, job satisfaction, lower stress, and increased mental health.
Those who struggle with persistently long-term habits who have tried to change and have almost given up. This book contains proven guidance for stopping unwanted behavior for good.
Join us on Wednesday, January 22 at 1 p.m. ET/10 a.m. PT
Expert Presenter: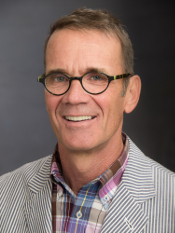 Chris Holman PCC
Chris Holman is an executive coach with Horsesmouth. Chris began his career with EF Hutton, has 38 years experience in financial services and counts more than 2000 advisors and advisory teams as his clients. He is a credentialed member of the International Coach Federation and specializes in guiding advisors to create their own success and greatness.
Questions? Call 1-888-336-6884 ext. 1