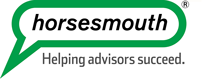 21 West 38th Street, 14th Floor, New York, NY 10018
Phone: (888) 336-6884 ext.1 www.horsesmouth.com
Attend our Free Webinar...
Hack-Proof Your Smartphone—Cybersecurity Lunch-n-Learn
Tuesday, February 21, at 12 p.m. ET/ 9 a.m. PT
For many, our smartphones have become the digital nerve center of our business and private lives. But many people don't take the necessary cybersecurity precautions needed to safely protect them from being hacked.
Join your Hack-Proof Guides Sean M. Bailey and Devin Kropp, authors of Hack-Proof Your Life Now! The New Cybersecurity Rules, for the lunchtime briefing on key actions you need to take to boost your smartphone security. Plus, Sean and Devin will answer your cybersecurity questions in our CyberFAQ segment in the last half of the webinar. Register today and send us your top cybersecurity question (just send your questions to hackproof@horsesmouth.com after you sign-up for the webinar)
Don't miss this important webinar on improving cybersecurity practices.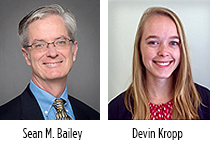 Expert Presenters:
Editor in Chief, Sean M. Bailey and Assistant Editor, Devin Kropp are the authors of Hack Proof Your Life Now! and the creators of Savvy Cybersecurity.
Questions? Call 1-888-336-6884 ext. 1