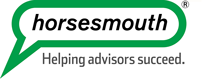 21 West 38th Street, 14th Floor, New York, NY 10018
Phone: (888) 336-6884 ext.1 www.horsesmouth.com
Attend our Free Webinar
6 Steps to Legacy Planning for the Generations
Thursday, December 21, 2017 at 4:00 pm ET / 1:00 pm PT
Join Horsesmouth's Elaine Floyd, CFP, and Sean Bailey, Editor in Chief, for a discussion about Savvy Generational Planning and a sneak preview of the program's Phase 1 presentation, "6 Steps to Legacy Planning for the Generations: Start Leaving Your Mark Today!"
In this webinar, you'll learn about Elaine's new Savvy Generational Planning program, a modern, forward-thinking, and intentional two-phase process of first passing on a family's tangible wealth and assets, and secondly, conveying its values and history, all for the benefit of the next generation.
Then you'll get a demonstration of "6 Steps to Legacy Planning for the Generations: Start Leaving Your Mark Today!" which focuses on three key points:
Your Legacy Will Write Itself, for Better or Worse, If You Do Nothing. (Don't let this happen. Take authorship of it now.) A review of the unhappy situations families too often find themselves in when no one plans for how their legacy will be preserved and passed on.
Generational Planning Is a Meaningful, Even Fun, Process That Is Not Driven by Documents. A tour of the differences between traditional estate planning and the more forward-thinking and intentional two-phase process of Generational Planning.
Follow a Six-Step Legacy Planning Process to Start Leaving Your Mark for the Next Generation. Introduce your audience to the Generational Planning's legacy planning process.
Then you'll learn how the program motivates people to take action and you'll hear about the "first meeting process" that gets clients and prospects to start developing their plans.
Attend this webinar and decide if you want to start adding Savvy Generational Planning to your 2018 client education lineup.
Expert Presenters: Elaine Floyd and Sean Bailey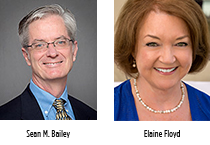 Elaine Floyd, CFP®, is Horsesmouth's Director of Retirement and Life Planning, and is the author of Savvy Social Security Planning for Boomers and Savvy Medicare Planning for Boomers, leader of The Roth Mastery Study Group and co-author of Roth Conversion Roundtable.
Sean M. Bailey is the Editor in Chief of Horsesmouth. Over the last 18 years, Sean has interviewed hundreds of advisors about "what's working" in their efforts to grow their businesses. The Financial Educator Marketing Workshop grew out of those conversations and the realization that advisors need help turning their technical knowledge about helping clients into a marketing approach that will help them help more people and grow their businesses.
Don't miss this important webinar! Register below.
Questions? Call 1-888-336-6884 ext. 1