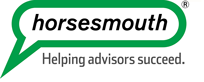 Attend Our Free Webinar
Your 2021 Marketing Plan Completed, Really
Tuesday, February 2 at 4 p.m. ET/ 1 p.m. PT
How would you like to kickoff 2021 with a real marketing plan? And not just any plan, but one that you can actually execute.
And what if it wasn't a plan of general suggestions, but one that includes specific, week-by-week, month-by-month activities for you and your team to carry out? One that addresses communicating and educating clients and prospects.
Well, that's exactly what we have planned for you in this webinar. Sign up to attend and you'll receive:
A 12-month, 2021 marketing plan for your business
Each month includes actions that follow a 12-month personal finance theme
Specific recommendations on what you should include each month in your communications with your clients and prospects
Specific recommendations on financial education events you should hold
And your marketing plan will be completely downloadable and customizable to your needs, too.
Expert Presenters: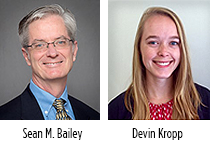 Sean M. Bailey
Sean M. Bailey is the Editor in Chief of Horsesmouth. Over the last 18 years, Sean has interviewed hundreds of advisors about "what's working" in their efforts to grow their businesses.
Devin Kropp
Devin Kropp is Associate Editor of Horsesmouth's Advisor/Client Marketing program. Devin holds the Facebook Blueprint Certification and has created and managed Facebook ads for financial advisors over the years. Working with advisors through Advisor/Client, she has helped many achieve their marketing goals.
Don't miss this important webinar. Register below.
Questions? Call 1-888-336-6884 ext. 1