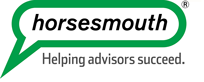 Attend Our Free Coaching Webinar
How to Find New Clients, and Serve Existing Clients, Using the Horsesmouth Client Letter
Wednesday, June 12th, at 4:00-5:00 p.m. ET/1:00-2:00 p.m. PT
Who Should Attend This Webinar?
Advisors who want to educate, not sell
Advisors who want clients who value learning
Advisors who want to differentiate themselves from their competitors
Did you know...
95% of prospective clients (PCs) are willing to consider advisor-provided content as trustworthy.
70% of PCs prefer getting to know a financial advisor via content rather than ads.
60% of PCs feel more positive about a financial advisor after reading valuable content on your website.
47% of PCs consume three to five pieces of content before engaging with a financial advisor.
Join Horsesmouth executive coach, Chris Holman PCC…and Charles Sherry M.Sc., as they discuss how to use timely and educational financial content to attract clients who value the same.
More specifically, they will cover:
How educated advisors differentiate themselves from those who aren't,
How advisors position themselves as the subject matter expert (SME) and financial educator who can cut through the financial gobbledy-gook and jargon,
How to use financial content to stay top-of-mind with your best prospects and clients,
Why financial volatility can be your friend and ally in allowing you to engage in deeper conversations with your clients,
How one advisor uses his newsletter feature, "Fred of the Month", to become more highly known and referenced,
And other "best practices" too,
How to STOP "checking in" with your client in boring phone calls where you have nothing to say,
Different methods and ideas in how to use financial content in your client communication strategy, eg how it should be packaged, what channels of distribution, the tone of the content, etc.,
How to use the Horsesmouth Advisor Talking Points & Client Letter to educate, demonstrate expertise, and encourage dialogue,
And much more…
Interested? Join us on June 12th, 2019 at 4 PM Eastern to learn more.
Expert Presenters: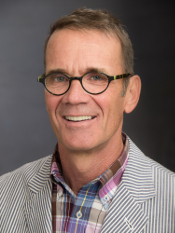 Chris Holman PCC
Chris Holman, a Horsesmouth Executive Coach, leads the coaching groups. Chris began his career with EF Hutton, has 38 years experience in financial services and counts more than 2000 advisors and advisory teams as his clients. He is a credentialed member of the International Coach Federation and specializes in guiding advisors to create their own success and greatness.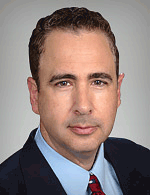 Charles Sherry M.Sc.
Charles Sherry, MSc, is a financial writer who is passionate about delving deep into the markets and leveraging communication to improve the client experience. He has almost 25 years of industry experience, including six years authoring the highly-rated Schwab Market Update. Charles is a writer and speaker who works primarily with financial advisors, providing timely content for newsletters, blogs and social media. The goal: bolster client engagement and increase advisor visibility. Learn more at www.financialjumble.com or contact him at charles@financialjumble.com.
Don't miss this important webinar! Register below.
Questions? Call 1-888-336-6884 ext. 1