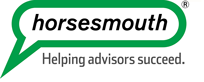 Attend Our Free Webinar
The Most Overlooked Profitable Niche You Should Immediately Pursue
Tuesday, July 27 at 4:00 p.m. ET / 1:00 p.m. PT
Most financial advisors' value proposition is so weak it doesn't appear in any of their marketing channels—or it simply doesn't exist.
But for those advisors who do have a clear and articulated value proposition, there's something else you discover about them: They've got a successful niche specialty.
This niche isn't their whole practice—though some have completely committed to it—but it's one that helps them stand out to a unique affluent crowd with a specific problem that they can solve.
And they do it over and over again, delivering excellent leveraged solutions and reaping the dual benefit of helping clients while also enriching their own firm.
This type of niche exists right under your nose. And it's in every town and city across North America.
A handful of your colleagues have caught on and, frankly, they don't want to draw attention to the fact they honestly and truly have a secret sauce that they take to the bank every month.
But we're going to let you in on this opportunity and show you how it works. So, join us for this webinar and learn:
The details of a hugely valuable niche every advisor should service but most don't…
How this lucrative, untapped niche works and why it's so valuable…
Why this niche delivers more than three types of referrals that will keep you as busy as you want…
How to get started in this affluent niche that will boost your value proposition, open the door to great clients, and drive your profitability in 2021 and beyond…

Expert Presenter: Sean Bailey
Hosts: Sean M. Bailey, Editor in Chief of Horsesmouth, and a special subject matter guest completely schooled in the intricacies of this amazing, underserved niche.
Don't miss this important webinar. Register below!
Questions? Call 1-888-336-6884 ext. 1