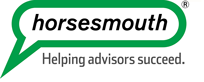 Attend Our Free Webinar
Getting New Clients in the Pandemic World: The Key Solutions for 2021 and Beyond
Wednesday, April 21 at 4:00 pm ET / 1:00 pm PT
The pandemic and economic crisis has turned the world upside down for everyone, including advisors, clients, and people looking to connect with a financial advisor.
But that's no reason to feel constrained, boxed in, or overwhelmed. The global epidemic actually presents new opportunities for the advisory business. Indeed, some advisors have taken full advantage of the crisis and are having record years.
You just have to be open to thinking differently about your value proposition, embracing innovation and pursuing new opportunities.
Join us in the webinar as we examine how the financial advisory business has changed and propose a solution for 2021 that will smartly grow your business, your brand, and your new client list. Topics include:
The critical change about competition and your ideal client prospect
What top advisors have learned about marketing and communications during the pandemic (Hint: it's not just about making calls and staying in touch)
How to think about driving new business in a growing, virtual world
What new or expanded skillset is required to compete successfully in 2021
How to re-energize your existing client base while also competing for new clients
What the pandemic means about who your new, REAL competition is
Why you need to conduct a realistic re-evaluation of your value proposition
A workable solution for growing your business in 2021
Expert Presenters: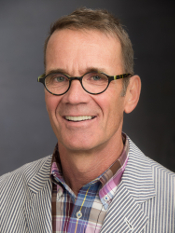 Chris Holman
Chris Holman, a Horsesmouth Executive Coach, leads the coaching groups. Chris began his career with EF Hutton, has 38 years experience in financial services and counts more than 2,500 advisors and advisory teams as his clients. He is a credentialed member of the International Coach Federation and specializes in guiding advisors to create their own success and greatness.
Sean M. Bailey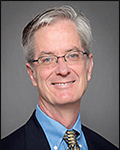 Sean M. Bailey is the Editor In Chief of Horsesmouth. Over the last 20 years, Sean has interviewed hundreds of advisors about "what's working" in their efforts to grow their businesses. The Financial Educator Marketing Workshop grew out of those conversations and the realization that advisors need help turning their technical knowledge about helping clients into a marketing approach that will help them help more people and grow their businesses.
Don't miss this important webinar. Register below.
Questions? Call 1-888-336-6884 ext. 1