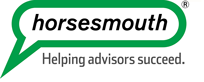 Attend Our Free Webinar
Nailing Your Presentation Opening: 10 Points to Hit in the First 10 Minutes
Wednesday, September 18 at 4:00 pm ET / 1:00 pm PT
When you present in public, your opening five to eight minutes is critical. You've got to grab the audience's attention and then sustain it to set the stage for what you want to happen throughout the entire program.
So do you start with the "pleasant unpleasantries?" Or do you have a strong, well-structured opening that grabs your audience by the eyeballs, allows you to take command, and primes your audience to stay with you and take your desired action at the end?
In this webinar, you'll learn:
Why presenters fail to get the most out of their opening remarks and even hurt themselves right off the bat…
How delivering a poor opening starts your audience's shut-down and tune-out process…
Why being sensitive to how your audience's brains work can quickly boost your effectiveness...
To follow the "Dynamic Patterned Introduction" to maximize the chance that your audience will take your desired action at the end...
Expert Presenter: Sean M. Bailey

Sean M. Bailey is the Editor in Chief of Horsesmouth. Over the last 18 years, Sean has interviewed hundreds of advisors about "What's Working" in their efforts to grow their businesses. The Financial Educator Marketing Workshop grew out of those conversations and the realization that advisors need help turning their technical knowledge about helping clients into a marketing approach that will help them help more people and grow their businesses.
Don't miss this important webinar on attracting prospects. Register below.
Questions? Call 1-888-336-6884 ext. 1