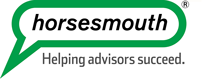 21 West 38th Street, 14th Floor, New York, NY 10018
Phone: (888) 336-6884 ext.1 www.horsesmouth.com
Attend our Free Webinar...
35+ Ideas for Growing Your Retirement Business with Workshops
Tuesday, June 27, at 4 p.m. ET/1 p.m. PT
Want to be the go-to retirement expert in your area? Well, don't just talk about retirement– teach it! Show prospects how skilled you are by hosting educational workshops that highlight your expertise and offer 'social proof' that you are the advisor with the answers.
Client education workshops are tailor-made for building your retirement business. It's a one-to-many marketing strategy that offers the "social proof" many prospects need to overcome their concerns about hiring an advisor or working with a better one.
Join us for a free webinar on Tuesday, June 27 at 4 pm ET/1 pm PT where we will discuss tips, techniques and ideas for throwing one or several retirement workshops this fall.
If you already have some events scheduled, you'll discover some techniques for making your workshops more efficient and profitable.
If you're just getting started with workshops, you'll get tips that will help you avoid the usual beginner mistakes.
So join us on Tuesday, June 27 at 4 pm ET/1 pm PT. You'll learn how to get in front of pre-retirees with a finely-tuned marketing strategy that showcases your retirement services and expertise

Expert Presenter: Sean M. Bailey
Sean M. Bailey is the editor in chief of Horsesmouth. Over the last 18 years, Sean has interviewed hundreds of advisors about "what's working" in their efforts to grow their businesses. The Financial Educator Marketing Workshop grew out of those conversations and the realization that advisors need help turning their technical knowledge about helping clients into a marketing approach that will help them help more people and grow their businesses.
Don't miss this important webinar on Growing Your Retirement Business with Client Education Workshops. Register below.
Questions? Call 1-888-336-6884 ext. 1