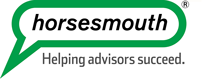 Attend our Free Coaching Webinar
How Horsesmouth Social Security Advisors Have Raised $1 Billion+ in Net New Client Assets
Wednesday, September 5th, at 4 p.m. ET/1 p.m. PT
Ten years ago, Elaine Floyd and Horsesmouth created the first Horsesmouth Social Security workshop. Since then, hundreds of advisors have used the Horsesmouth Savvy Social Security workshops to raise more than $1 billion in AUM.
It's still going strong. With the youngest Baby Boomer fifteen years away from the optimal claiming age, there is still a big need for Social Security education and guidance
Interested to start your own Social Security workshops in 2019? Sign up for this webinar!
Horsesmouth Executive Coach, Chris Holman…and a panel of Horsesmouth Social Security advisors will show you how to get going
Who Should Attend This Webinar?
Advisors who want to start doing Horsesmouth Savvy Social Security workshops in 2019
Advisors who have done Social Security Workshops previously, and want to take them to the next level, e.g. Medicare, Caregiving, etc.
Full Disclosure: During this webinar, we'll also discuss Horsesmouth Coaching… a proven tool to accelerate your workshop success. We've done 30+ Horsesmouth Coaching Groups so far. We've seen many ways for advisors to create their own workshop success. We'll describe some of these approaches in this webinar…as well as showing you how/why the Horsesmouth coaching process is so effective in getting you going.
Interested? Join us on September 5th, 2018 at 4 PM Eastern to learn more.
One of our foundational beliefs at Horsesmouth is that, within all of us are the seeds of greatness. If you are curious to see how Horsesmouth Group Coaching can guide you to achieve even greater accomplishments, sign up for this webinar today.
Expert Presenters:
Chris Holman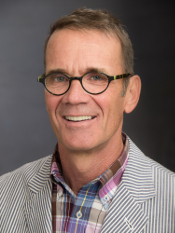 Chris Holman, a Horsesmouth Executive Coach, leads the coaching groups. Chris began his career with EF Hutton as a financial advisor, has 36 years experience in financial services and counts more than 2000+ advisors and advisory teams as his coaching clients. He is a credentialed member of the International Coach Federation and specializes in guiding advisors to create their own success and greatness.
Don't miss this important webinar! Register below.
Questions? Call 1-888-336-6884 ext. 1