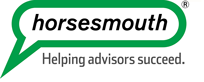 21 West 38th Street, 14th Floor, New York, NY 10018
Phone: (888) 336-6884 ext.1 www.horsesmouth.com
Attend our Free Webinar
The Top 15 Reasons to Do Social Security Workshops and (How Group Coaching Can Fast-track Your Success)
Tuesday, April 24 at 4:00 pm ET / 1:00 pm PT
Who Should Attend This Webinar?
Advisors who want to start doing Horsesmouth Savvy Social Security workshops.
Advisors who have done Social Security Workshops, and want to take them to the next level, e.g. Medicare, Caregiving, etc.
15 Reasons to Do Workshops
You want to help/educate others.
You'd like to raise $5-7+ million in AUM over the next twelve months.
You want to be known as the "go-to" advisor in your town/community/network.
You feel isolated, and want to get out of your "cave".
You don't prospect anymore…ever…at any time.
You aren't getting any good referrals, either.
You know that this Bull Market won't last forever…and your prospecting "pipeline" is actually a tiny trickle.
You want to build a client acquisition approach that will carry you forward for the next 10 years or so.
* For the remaining 7 reasons, please sign up for the webinar.
If any of these bullet points ring a bell with you, doing Horsesmouth workshops may be just the ticket.
Interested? Join us on April 24th to learn more.
With 28 coaching groups completed, we can report that most of the participating advisors are meeting, and exceeding, the goals they've set for themselves.
They enjoy the unique combination of group and one-to-one coaching. They have become clear and focused on what they'd like to achieve and are in action to make Social Security a key part of their business.
One of our foundational beliefs at Horsesmouth is that, within all of us are the seeds of greatness. If you are curious to see how Horsesmouth Group Coaching can guide you to achieve even greater accomplishments, sign up for this webinar today.
Expert Presenter: Chris Holman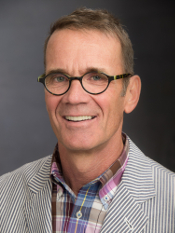 Chris Holman PCC, a Horsesmouth Executive Coach, leads the coaching groups. Chris began his career with EF Hutton, has 36 years experience in financial services and counts more than 2000 advisors and advisory teams as his clients. He is a Professional Certified Coach (PCC) with the International Coach Federation and specializes in guiding advisors to create their own success and greatness.
Don't miss this important webinar! Register below.
Questions? Call 1-888-336-6884 ext. 1