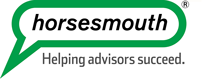 Attend our Free Webinar
Why Do Horsesmouth Social Security Workshops in 2018?
(Because trees don't grow to the sky.)
Wednesday December 13, at 4 p.m. ET/1 p.m. PT
Over the next ten years, what scenario is more likely?
That the Bull Market continues uninterrupted?
Or…that 36,500,000 folks will begin claiming Social Security?
(This is a trick question.)
At some point, the Bull Market will end. Sooner? Later? Who knows?
Yet, each and every day for the next ten years or so, 10,000 Baby Boomers will reach retirement age. And when they do, they'll want sound advice on how to optimize all sources for income. Especially Social Security!
Of course, the impending Bear Market is not the only reason that you might consider doing Social Security workshops as a means to attract new clients. In fact, we can think of 24 other reasons to do these workshops. (We'll discuss some of these in the webinar too.)
And some of you who are reading this right now might be saying, "Social Security workshops? Boring! That's been done before."
This is true. In fact, Horsesmouth has trained and coached many hundreds of advisors to do Social Security workshops. And they have been reaping the benefits of raising millions dollars of assets each year. And we are also observing that a number of seasoned Social Security advisors are using their creativity and curiosity to add new elements to their workshops. Like Savvy Medicare Planning. Or Savvy Cybersecurity. Or Savvy Caregiving. Or something else to make the workshops completely your own.
In sum, Social Security workshops are an easy way for you to get out there in the world and meet prospective new clients who are about to make one of the most critical financial decisions of their life. And after you build your own 'workshop chassis' and process, you can adapt the topic as your interests, and the markets, change.
By the way, in addition to talking about how to do Social Security workshops, this complimentary webinar will also discuss another shortcut to workshop success: Horsesmouth Group Coaching.
Since we began the coaching groups 3 years ago, we've done 20+ coaching groups and have continuously improved how group coaching accelerates Social Security workshop success.
Here's what other advisors have been saying about joining Horsesmouth Group Coaching:
"I've been a member of Savvy Social Security for months, but I couldn't seem to get started. The group got me going."
"I've done some Social Security workshops, but I knew that I could be more successful. The group really helped."
Why introverts often make the best financial advisors,
"I have the best of intentions, but I'd like to be more accountable to do what I say. The group and the coaching really helped."
"I wanted to create a repeatable, business development process and use a subject that I'm passionate about. "
"I wanted to learn/see/hear what other successful advisors are doing."
"I'm on my own…I wanted to be in a group of other successful, like-minded advisors."
"I trust Horsesmouth. They are committed to my success. If they've completed 19 coaching groups so far, they must be helpful."
"The ROI on coaching is very good. Finding just one new client pays for the coaching. I've paid for the coaching many times over."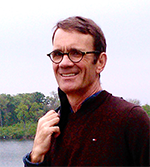 Chris Holman is a Horsesmouth executive coach who has coached 1000+ advisors.
This complimentary webinar will be an open discussion regarding the factors, causes and solutions regarding advisor isolation AND an educational presentation describing the upcoming Horsesmouth Isolated Advisor Coaching Group.
Interested? Join us on December 13, 2017 at 4 PM Eastern to learn more.
With 20+ coaching groups completed, we can report that most of the participating advisors are meeting, and exceeding, the goals they've set for themselves.
They enjoy the unique combination of group and one-to-one coaching. They have become clear and focused on what they'd like to achieve and are in action to make Social Security a key part of their business.
One of our foundational beliefs at Horsesmouth is that, within all of us are the seeds of greatness. If you are curious to see how Horsesmouth Group Coaching can guide you to achieve even greater accomplishments, sign up for this webinar today.
Don't miss this important webinar! Register below.
Questions? Call 1-888-336-6884 ext. 1