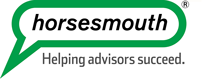 21 West 38th Street, 14th Floor, New York, NY 10018
Phone: (888) 336-6884 ext.1 www.horsesmouth.com
Attend our Free Webinar...
The Lazy Advisor's Summer Marketing Plan
Thursday, May 4th, at 4 p.m. ET/1 p.m. PT
Take your prospecting to the beach with these breezy marketing ideas that will get you in front of referrals and prospects all summer long.
Attend this free webinar and discover:
How to plan a social event that your prospects will be lining up to attend
Doable actions that will get you in front of CPAs
Easy ways to keep in touch with vacationing prospects
Why you should start strategizing for the fall this summer
And more…
Don't let this summer pass without a marketing plan in place!
Join us Thursday, May 4th at 4 pm ET/1 pm PT where we will be reviewing a summer marketing plan that will boost your business.
Expert Presenter: Sean M. Bailey

Sean M. Bailey is the Editor in Chief of Horsesmouth. Over the last 18 years, Sean has interviewed hundreds of advisors about "what's working" in their efforts to grow their businesses. The Financial Educator Marketing Workshop grew out of those conversations and the realization that advisors need help turning their technical knowledge about helping clients into a marketing approach that will help them help more people and grow their businesses.
Don't miss this important webinar on summer marketing ideas. Register below.
Questions? Call 1-888-336-6884 ext. 1