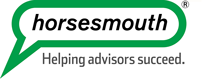 21 West 38th Street, 14th Floor, New York, NY 10018
Phone: (888) 336-6884 ext.1 www.horsesmouth.com
Attend Our Free Webinar
Retirement Planning Under the Tax Cuts and Jobs Act: What You Need to Know
Tuesday, December 4, 2018 at 4:00 pm ET / 1:00 pm PT
The new tax code will dramatically shake up your clients' financial plans, savings plans, taxes, and investment portfolios.
Join Jeff Levine, Savvy IRA subject matter expert and president of Fully Vested Advice, Inc., as he delivers this briefing on the various bon bons and bombshells in the new legislation including:
Maximizing the efficiency of post-TCJA Roth IRA conversions
The TCJA's impact on the "side-effects" of IRA distributions
Why leaving an IRA to a young grandchild is not as beneficial as in the past
How retirement plan contributions and distributions impact the new 20% pass-through deduction
A fresh look at NUA in the post-TCJA world.
Expert Presenter: Jeffrey Levine, CPA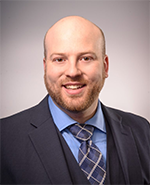 Jeffrey Levine, CPA/PFS, CFP®, CWS®, MSA is an accomplished writer and go-to industry source on the best practices and dangerous pitfalls involving the complex world of IRAs and other retirement accounts. He is the creator of Savvy IRA Planning®, and is a frequent presenter of advanced training programs for financial professionals seeking to expand their knowledge of tax and financial planning strategies. Jeffrey is also the Director of Advisor Education for Kitces.com, a leading online resource for financial planning professionals, and also serves as the CEO and Director of Financial Planning for BluePrint Wealth Alliance LLC, a Registered Investment Adviser, where he drives the firm's vision of delivering a unique, modern approach to the financial, tax and estate planning. Jeffrey is a recipient of the Standing Ovation award, presented by the AICPA Financial Planning Division for "exemplary professional achievement in personal financial planning services." He was also named to the 2017 class of 40 Under 40 by InvestmentNews, which recognizes "accomplishment, contribution to the financial advice industry, leadership and promise for the future." Jeffrey is a regular contributor to Forbes.com, and industry publications, and is regularly sought after by journalists for his insights.
Don't miss this important webinar. Register below.
Questions? Call 1-888-336-6884 ext. 1