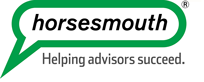 Attend Our Free Webinar
Profitable Client Tax Planning: 3 Keys to Advisors Succeeding
Thursday, November 29, 2018 at 4:00 pm ET / 1:00 pm PT
Of course, you don't give paid "tax advice" unless you're a practicing accountant. But if you're NOT doing proactive tax planning with clients, especially during the four stages of retirement, you're doing your clients a disservice and opening yourself up to losing them to competitors who get it.
Join Savvy Tax Planning's program experts, Jeffrey Levine,CPA/PFS, CFP®, CWS®, MSA, and Debra Taylor, CPA/PFS, JD, CDFA, for this eye-opening webinar. Among the topics we'll cover:
Key reasons advisors overlook tax planning and why this is a dangerous mistake
How and why to discuss retirement taxes BEFORE your clients are even close to retirement
Why Social Security, Medicare, and IRAs must be managed for tax efficiency whenever possible
What's entailed in developing robust "retirement tax strategy" for clients
How to think about where tax planning lies in your product service offering and how it pays off for you and your clients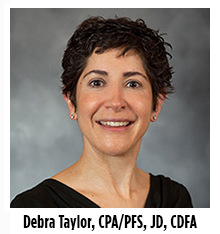 Expert Presenters: Debra Taylor and Jeffrey Levine
Debra Taylor, CPA/PFS, JD, CDFA
Debra Taylor is the founder of the Taylor Financial Group. Debbie is the author of Horsesmouth's new client education program "The New Tax Law Briefing." She is also the author of My Journey to $1 Million and Beyond and presenter of the workshop: "My Journey to $1 Million and Beyond Workshop: How to Beat the Robos, Clobber the Competition, and Jump Start Your Practice!"
Jeffrey Levine, CPA/PFS, CFP®, CWS®, MSA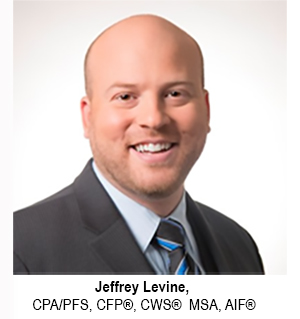 Jeffrey Levine is an accomplished writer and go-to industry source on the best practices and dangerous pitfalls involving the complex world of IRAs and other retirement accounts. He is the creator of Savvy IRA Planning®, and is a frequent presenter of advanced training programs for financial professionals seeking to expand their knowledge of tax and financial planning strategies. Jeffrey is also the Director of Advisor Education for Kitces.com, a leading online resource for financial planning professionals, and also serves as the CEO and Director of Financial Planning for BluePrint Wealth Alliance LLC, a Registered Investment Adviser, where he drives the firm's vision of delivering a unique, modern approach to the financial, tax and estate planning. Jeffrey is a recipient of the Standing Ovation award, presented by the AICPA Financial Planning Division for "exemplary professional achievement in personal financial planning services." He was also named to the 2017 class of 40 Under 40 by InvestmentNews, which recognizes "accomplishment, contribution to the financial advice industry, leadership and promise for the future." Jeffrey is a regular contributor to Forbes.com, and industry publications, and is regularly sought after by journalists for his insights.
Don't miss this important webinar! Register below.
Questions? Call 1-888-336-6884 ext. 1